As a result of the global pandemic, entrepreneurs are fast adjusting their business models to ensure continued productivity and relevance. For entrepreneurs within the FATE Foundation Network, every situation presents opportunities to add significant value and solve problems, while getting creative with its delivery.
Here are 4 inspiring stories of innovation and entrepreneurship from the FATE Foundation pool, that has gained spotlight amidst the seeming crisis.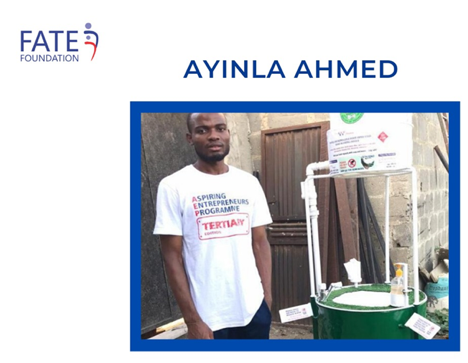 Handwashing is extremely important to mitigate the spread of the Covid-19 virus. Ayinla Ahmed (AEP 75), the FATE entrepreneur from Citi Foundation sponsored AEP Tertiary programme, built a Contactless Mobile Hand Washing Device as his contribution towards safe hygiene processes, and preventing the spread of viruses in our environment. This device can be used in homes, schools, malls, marketplaces, construction sites and public places.
This foot-operated device is movable, durable, easy to operate, can be easily dissembled and assembled. Find out more about the features of this product by watching a video demonstrating the use of the product here.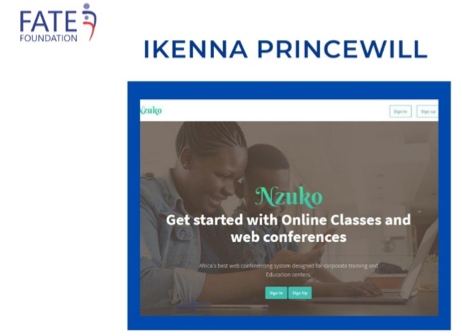 Ikenna Princewill (AEP 65) the founder of Nzuko.
Nzuko is powered by Allweda Child Safety, one of Nigeria's finest Tech startups. In response to the COVID – crisis, this tech tool provides access to a collaborative work platform and ensure seamless remote working for working professionals in Nigeria. Nzuko is an online collaborative tool that provides real-time sharing of audio, video, slides, chat and screen. It can be used to hold corporate meetings, webinars and classified broadcasts.
The site was launched May 6, 2020 and has recorded over 66 signups from individuals and schools on the platform. To find out more about this tool, visit nzuko.club today.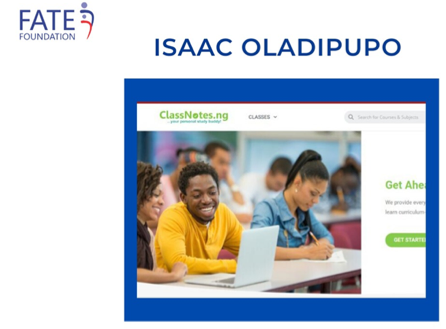 To ensure students get to study, amidst the COVID-19 crisis, Isaac Oladipupo, and his team developed ClassNotes.ng; an education resource platform that provides educational video lesson for Nigerian Students.
The site was launched on the 5th of April,2020 and within 2 weeks had a soaring 93,790 views. The team are working hard to provide more content on the secondary school curriculum to ensure greater impact.
Isaac Oladipupo (OCN1) is the Co-founder, Afrilearn and an incubatee from the Kingdom of Netherlands sponsored Orange Corners Nigeria, incubation program.
Afrilearn is an education technology company that integrates teachers, software developers and animators to deliver excellent education targeted at Africans, anywhere. These culture-specific educational video lessons are developed into engaging animation and deployed for users' consumption via App, Web and data-free Dongle services at highly affordable rates.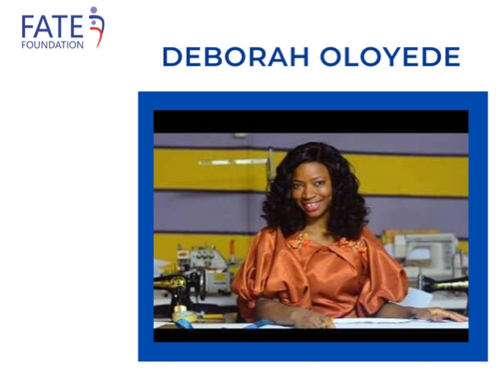 Following the Lagos Statewide Lockdown, Deborah Oloyede (AEP 62) had to make a quick transition to virtual, from an onsite office closure, to a virtual delivery of classes, using virtual audio and video channels such as WhatsApp, Zoom and YouTube. She only had to create bite-sized modules to help students get exactly what they need.
This strategy has enabled her to generate revenue during the lockdown and receive payments. For online training, the smaller modules made it easier to track student progress and the viability of this method of delivery has been proven because students have been able to complete the same projects included in physical classes.
Deborah Oloyede is the Creative Director of Èlan Clothiers, an Afrocentric Clothing and Apparel company that also provides Fashion Designing Training. She attended the FaceBook sponsored Aspiring Entrepreneurs Program: Digital.