Twenty years after the first ViMP class was inaugurated by Junior Achievement Nigeria (JA Nigeria) in a partnership with Lagos Business School (LBS), the program is still preparing university graduates for successful entry into the world of work.
The 20th edition which is proudly funded by African Capital Alliance Foundation (ACA Foundation) and Total E&P Nigeria Staff Multipurpose Cooperative Society Limited is a one-week intensive mini-MBA program aimed at introducing 50 selected members of the National Youth Service Corps (NYSC) to the different facets of managing a business, making crucial business decisions and developing skills for management.
The week-long program led by facilitators from the Lagos Business School (LBS) and some key industry leaders prepares future business leaders for the responsibilities, opportunities and demands of tomorrow's business world.
Simi Nwogugu, executive director, Junior Achievement Nigeria while speaking at the annual ViMP Alumni mixer program, said the Venture in management program (ViMP) rivals short executive education courses from the world's top business schools with case studies focusing on Business Ethics, Accounting & Finance, Marketing, Strategy, Social Enterprise, General Management, Leadership and Entrepreneurship.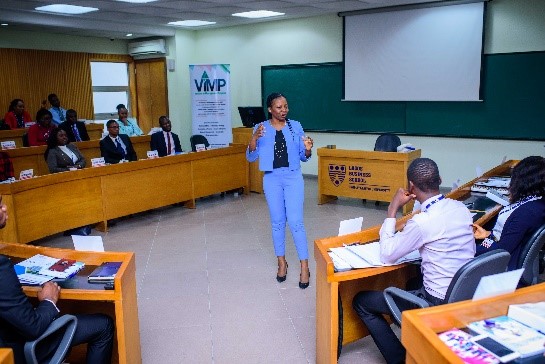 Nwogugu opines that the 50 selected participants from different universities across the country also engaged in a community service project at local primary schools as a way of teaching them to give back to the society.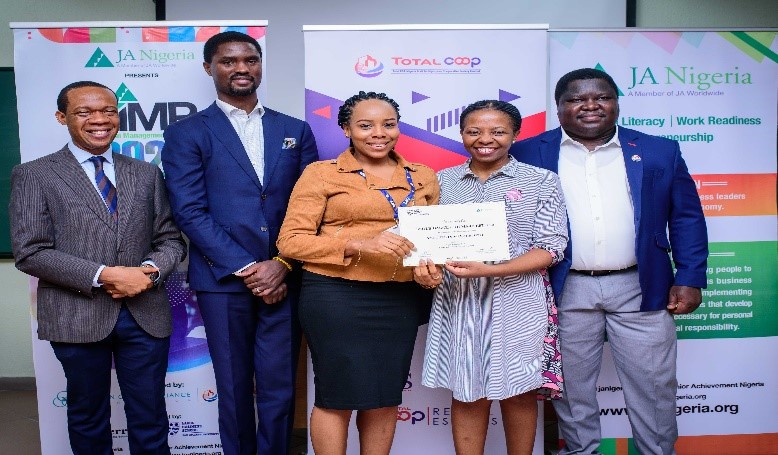 The program has been fully funded by ACA Foundation for the past 7 years with Total E&P Nigeria Staff Multipurpose Cooperative Society Limited coming on board this year.
"ViMP experience is a lifetime investment that keeps on yielding. The career-defining experience gave me the foundational knowledge on leadership strategy and financial management that I still use today. The program also strengthened my interest and passion to build a career in the non-profit sector and that is what I currently do. I volunteered with; Oyewale Daniel Abioye, CEO, McDoy Food Enterprises, who won N10 Million Business grant from Youth Enterprise with Innovation Nigeria (YouWIN)." – Mrs Adenike Adeyemi, Executive Director, FATE Foundation (ViMP Alumnus, 2002).